Evening primrose (Enotera) seeds
Evening primrose (Enotera) seeds
Enotera seeds contain valuable oil. It is enriched with polyunsaturated fatty linoleic acid and also contains gamma - linoleic, oleic, palmitic and stearic acids. Adding a few drops of oil to any other base oil enhances its healing properties.
The oil contained in the seeds of enotera restores the function of the female reproductive system and is prescribed to women suffering from menstrual pain and infertility.
The anti-inflammatory properties of enotera alleviate pain in rheumatoid arthritis, help with various itching, redness and dryness of the skin.
Recommended:
· for strengthening the nervous system;
· for removal of inflammatory processes;
· for normalization of pressure;
· for reducing the chance of a blood clot forming;
· for improvment of body fluid exchange;
· for mastopathy, cycle disorders, menopause;
· in the case of breast cancer;
· for asthenia and depression;
· for rheumatoid arthritis;
· for eczema.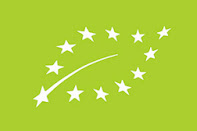 Z/S "Kurmīši"
Krāslavas nov., Ūdrīšu pag., Rakuti, "Kurmīši", LV-5601
Latvija 🇱🇻
reģistrācijas numurs LV41501012563
telefona nr +37126538824