Maral root
Maral root
Maral root (Rhaponticum carthamoides) is thought to possess adaptogenic properties similar to ginseng root (Panax ginseng), replenishing energy reserves, increasing libido, sharpening concentration, promoting lean muscle growth, reducing body fat, improving moods, and stimulating the immune system. Maral root is a herbal remedy long used in alternative and folk medicine. Available as a dietary supplement, it is classified as an adaptogen (a non-scientific term used to describe herbs that reduce your resistance to stress). Maral root is widely cultivated in Eastern Europe and Russia and is named after the maral deer that feed on it.
Often used to enhance athletic performance and build muscle mass, maral root is believed to treat a variety of health conditions. The root contains compounds thought to influence health, including antioxidants and plant-based steroids known as ecdysteroids.
Clinical studies have shown that medicines, conaining maral root stimulate the function of the central nervous system, reduce fatigue, raise low blood pressure, slow down the heart rate and pulse amplitude, expand peripheral blood vessels and increase blood flow and circulation. Maral root is believed to treat: colds and flu, depression, erectile dysfunction, fatigue, metabolic syndrome.
Maral root tea drink:
· has a stimulating effect on the nervous system, especially with physical overwork, general weakness, poor appetite and reduced ability to work;
· improves heart function, regulates arterial pressure;
· awakens a sleeping person after taking sleeping pills;
· helps with impotence, chronic alcoholism;
· improves mood, relieves headaches;
· helps with rapid fatigue and depression during the menopause.
To boost the immune system, use infusions in the autumn, winter and early spring. Even after the first use, you feel energy and strength. After a short time, improves the general well-being, mood, working capacity, both mental and physical. Erection improves.
Recommendations for preparation and use:
Tincture from the roots can be prepared independently: 20 g dry crushed raw material with 200-300 ml of 40% grade alcohol. Leave for 3 weeks in a dark place. Dissolve and take 20-30 drops (1 teaspoon) half an hour before meals 2-3 times a day for 3 weeks. Take a 10-day break every 20 days.
In folk medicine, a decoction of maral root is used to reduce physical, mental strength and sexual weakness: pour 1 tablespoon of crushed raw materials with 1 glass of boiling water and simmer for 20-25 minutes, then leave for half an hour. Strain. Take 1 dessert spoon 2-3 times a day before meals. Last time - not later than 4-5 hours before bedtime.
Pour 1 teaspoon of maral root into 1 cup boiling water, heat in a "water bath" in a closed ceramic bowl for 30 minutes. Leave for 10 minutes, strain. Add boiled water. Take 1/4 cup 3 times a day before meals. Store tea in a cool place for up to 2 days. After 10 days of using the tea, there is a noticeable improvement in the general health condition, normalization of sleep and appetite, ability to work.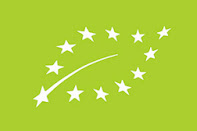 Z/S "Kurmīši"
Krāslavas nov., Ūdrīšu pag., Rakuti, "Kurmīši", LV-5601
Latvija 🇱🇻
reģistrācijas numurs LV41501012563
telefona nr +37126538824