Nine herbs' force (12 tea bags)
Nine herbs' force (12 tea bags)
CONTENT: oregano, catnip, fireweed, echinacea, peppermint, chamomile, calendula, meadowsweet, yarrow.
In the place where Latvia begins and Dvina turns into the Daugava, Mother Nature herself has taken care of herbs grown and collected on the farm "Kurmīši".
Use the unique opportunity to enjoy the wonderful aroma and energy of our herbal teas.
Store in a dry place.
Use: 1 tsp. tea in a glass of hot water.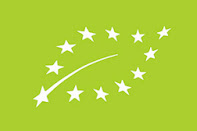 Z/S "Kurmīši"
Krāslavas nov., Ūdrīšu pag., Rakuti, "Kurmīši", LV-5601
Latvija 🇱🇻
reģistrācijas numurs LV41501012563
telefona nr +37126538824